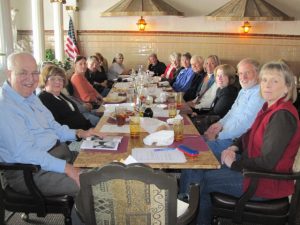 CONTACT INFORMATION
Many members of The Enchanted Poodle Club, Inc. (EPC) are available to answer questions and provide information about the Poodle.  Please feel free to contact the following members:
EPC Poodle Rescue:

Kathy Merlock

EPC Breeder Referral:

Johanna Johanson

j

ohannaj@comcast.net

EPC Membership:

Barbara Timmcke

EPC Meeting Information:

Barbara Timmcke
The  Club meets seven to eight times a year.  The dates vary due to training and work schedules.  Please contact Barbara with your e-mail address and/or telephone number and she will put you on the EPC mailing list to be notified about upcoming meetings.
CLUB INFORMATION    The Enchanted Poodle Club, Inc. members are happy to mentor new Poodle owners or educate potential Poodle owners.  If you are interested in becoming a member of our club, please review the EPC By-Laws and complete the Application for Membership.  The application must be mailed to:
The Enchanted Poodle Club Membership
PO Box 6895
Albuquerque, NM  87197.